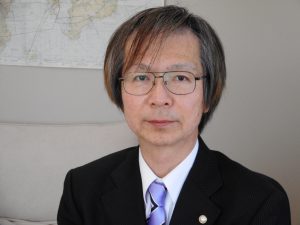 Profile                                                       Takeshi Yokota
I worked for tax offices as an auditor for 35years. I conducted examinations of many companies, including domestic, foreign, and trading companies.
I have met with numerous presidents, managers, and entrepreneurs and been involved with international taxation and transfer pricing.
For some time, I took charge of the help desk for tax-payers (a service department in the tax office).
I dealt with individuals, too, including foreigners who could not speak Japanese.
It is understandable that these people have problems filing taxes without knowledge of Japanese regulations and the Japanese language. I solved their problems with tax filing and various procedures, as needed.
I will be delighted to help you with any troubles you may face your business.
I can provide you with appropriate solutions.
I am proud to improve your business by offering advice.
Please call                                                Thank you
Sanki fifth Bld  No.301
2-27-14    Morino, Machida-shi,Tokyo
                      194-0022
                      Tel    042-851-8432      Fax 042-851-8437